SPORTHYPNOSIS for your Sports and your Life
SPORTHYPNOSIS
Definition: Sport Hypnosis is a form of modern hypnosis therapy. It enables sportspeople, who are confronted with a performance low by psychological problems or conflicts (caused by e.g. injuries, traumatic experiences or escalation of a long-term inner conflict situation) to build on their original performances again, i.e. to outperform them
Prof. Dr. Stefan Krause, 2002, Cert. Psychologist and Sport Scientist
Successful sportspeople and athletes from all segments of sports (kayak, golf, heavy exercise sports, cycling, pentathlon…) among others Bernhard Langer, success golfer and top earner Tiger Woods and Olympic champion Jürgen Hingsen have realized the performance increases by mental training and sport hypnosis a long time ago. Sport hypnosis is not only of benefit for competitive and world-class athletes but also for amateurs, recreation and hobby sportspeople. Sport hypnosis extends and intensifies popular mental training methods and is also employed in competitions.
Description
I presume that every human being has once experienced a trance-like condition – although he has probably not made a connection with hypnosis.
Have you ever caught yourself at day-dreaming and faded out everything what was going on around you?
Have you ever been engrossed in a book or a game and you didn't hear that somebody talked to you and you didn't notice how time went by? Or during a walk through the forest, noticing only after one hour that your mind was occupied with completely different thoughts and the walk along the planned route was somehow pilot-controlled. One could add countless further examples. They are hypnotic conditions of trance.
The difference between a trance experience and a targeted hypnosis is to be found in the motivation, i.e. the target. Hypnosis is a trance which is focussed on a target. That is on a wanted change.
In a sport hypnosis-session a precise clarification of instruction is implemented and thereby the target to be reached is worked out together with the coach and the client.
Often hypnosis is associated with a very interactive approach with closed eyes and a passive perception of instructions. Regretfully this imagination is widely spread. It is at most a myth. Milton Erickson said that he has carried out max. one quarter of his work with hypnosis in the traditional sense, i.e. with closed eyes and a passive approach. If the client is enabled to get an active hypnosis, which he knows from every day life, he learns that hypnosis can simply be integrated into every day life and that inconceivable advantages can result thereof.
Hypnosis is not a form of sleep. Just the opposite – the brain waves of a person in hypnosis show a lively and wakeful condition. A condition in which changes are possible to reach deeper levels.
Our experiencing is mainly steered by involuntary processes.
Who knows exactly how the process of walking or running (the precise muscle steering) actually works, or how I in detail carry out a strike in tennis? We have stored these and thousands of other automatic processes. Victory or defeat, the motivation is processed in this platform. They are memorized (established) patterns which run the inner flow of movies.
We are only partially aware of such processes, but they usually have a strong influence on our physical parameters such as blood pressure, pulse or body coordination. They are automatic processes which seem faster and stronger than arbitrary processes.
Sport Hypnosis stimulates the so-called "pattern changes" to make the wanted improvement possible. The sportsperson learns to start off desired patterns and to reach the wanted targets by simple self-hypnotic exercises. These methods are applied in a targeted way in the preparation phases and in competitions to fully exploit the potentials, to get into that zone.
For that purpose a deep hypnotic condition is not necessary but only a so-called "awake hypnosis" during which a normal conversation and movements are possible.
Special hypnosis exercises are carried out and practised after a demonstration in the plenum in groups of two or three people.

Typische Problemfelder
Phasen des Übergangs, z.B.:
von Amateur zu Profi
Trainerwechsel
Mannschaftswechsel
(Wohn-/Trainings-)Ortswechsel
Wechsel der Disziplin
Karriere-Ende
Emotionale und zwischenmenschliche Probleme, z.B.:
Aggressionen innerhalb des Teams bzw. zwischen Sportlern
Beziehung zu Mannschaftskameraden
Beziehung zum Coach / Trainer / Co-Trainer / Funktionären / Presse
Beziehung zum sportlichen Gegner
Beziehungsschwierigkeiten, Krankheit von Angehörigen
Abneigung gegen "Selbstvermarktung"
Umgang mit Fans, Sponsoren und Medien
Umgang mit Geld
Übergroße Konzentration auf die Verbesserung der Technik zugunsten der Freude am Sport
Probleme wie z.B.:
Umgang mit Verletzungen und deren Konsequenzen
Linderung von Schmerzen (von Sportverletzungen)
Schlafmangel
Erreichen und Halten eines günstigen Wettkampfgewichts
Erkennen und Bearbeiten von problematischen Verhaltensmustern
Abbau von Spannungen
Mangelnde Führungsqualitäten
Flugangst
Einsatz von Suggestionen
Use and goals
internalization of a positive mental attitude and the personal success script
development of suitable cognitive, mental and psychological abilities (skills)
self-hypnosis
resource activation
effective strategies for the evolvement and increase of the performance potential
reduction of tensions
increase of efficiency
fixing of clearly defined (sporty) targets, implementation of mental training targets
pain relief (caused by sport injuries)
encouragement of healing processes, activation of self-healing power
increase of the power of concentration – full concentration on the competition
build-up of motivation and competitive increase
strengthening, increase of self-confidence – making strengths out of weak points
improvement of the learning ability and increase of learning willingness
retention of the achieved changes
handling success and coping with failure
resolving blockades
creating a psychological and muscular balance
learning to call up peak performance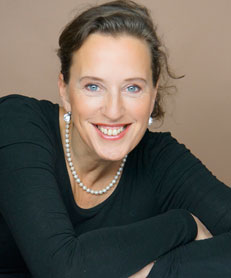 Antje Heimsoeth, born in 1964, is a professional speaker, trainer and coach as well as a consultant. Based on over 10 years of experience as a communications expert, coach, trainer and lecturer, she has developed her own mental coaching concept for athletes, trainers, executives, parents and teams in industry, sport and other professional fields.
LP Master Trainer (DVNLP), NLP-Sport-Upgrade, Certified Practitioner (INLPTA), Teaching Coach & Teaching Trainer (ECA), Teaching Institute of the European Coaching Association (ECA), Coach, DVNLP, Certified Sport Mental Trainer and Certified Sport Mental Coach, Coach of many top athletes, In addition to numerous golfing amateurs of all handicap classes and club teams, I also coach professional golfers including some top players. Even active golf player.
Trainer of the Hildesheimer Gesundheitstraining (Hildesheim Health Training), wingwave® Coach, Kinesiology training, kinesiology in sport, Learning Coach (nlpaed), Training as Life Kinetik® Mental Development Trainer, Communications Trainer and Company Consultant, Business Coach, Golf Fitness Coach, Lecturer at Ansbach University of Applied Science, Speaker of the sports group (DVNLP); speaker of all specialised groups, Dipl. ing. (FH), Finalist GSA Newcomer Casting 2011
Further training measures in the areas of
personality development
Intuition Training
Mental Training, Business Mental Coaching and Training
Hypno-systemic Concepts in Coaching and Organisation Consultancy, Hypno-Coaching
Suggestopedia, "KLIPP und KLAR" learning concept, Brain Gym®
Systemic-kinesiologic Family and Structure Constellations, Constellations with Figures, Integrative Constellations (Bernd Isert)
Non-violent Communication (Marshall Rosenberg), Conflict Solutions
Integrative Coaching
Energetic Coaching (EFT, PU, NAEM, TFT, …), Energetic Psychotherapy / Energy Psychology® according to Fred Gallo
Work-Life-Balance
Provocative Coaching (Frank Farelly)
"PRIME und EVENTURE", Wirtschaftsjunioren (Junior Chamber)
Selling – Selling Conduct
"Ich schaffs!"
Graves Values System Model (GVS)
Zürcher Ressourcenmodell (ZRM®)
Focal Areas:
Integrative and Energetic Coaching
Learning Consultancy Service, Learning Coaching, Brain Gym®, Training for Parents, Learning Seminars for Children and Parents "Teaching and Learning Successfully with NLP"
NLP Training Sessions
Developer and director of many training sessions and specialised learning events
Systemic-kinesiologic constellations with figures, integrative constellations
Sport mental training and coaching, Mental Coaching for Riders, Golf Mental, Football Mental Training, Cadre Training and Individual Mental Coaching – local and national cadres, national team; presence and observation at competitions
Business mental training and coaching for executives and managers
Health training and coaching (individual and in groups), mental health, managers' health
Individual coaching in life crises or in the context of change processes
Outdoor Training (natural rope garden)
Seminars for executives and team training with horses
Want to know more?
We would be pleased to help you. Just write us an e-mail or give us a call:
Your contact person: Antje Heimsoeth
E-Mail: info@antje-heimsoeth.de
Phone.: + 49 (0) 8031 892969 – Mobile +49 (0) 171 6163194
Maybe you are also interested in…?
The Academy
√ Absolutely practical orientation
√ TOP trainers & speakers
√ One of the most successful academies
Inhouse Training
Inhouse realisation