Successful Sport Coaching with wingwave®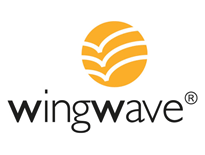 Wingwave® is a solution-oriented short-term coaching method for the regulation of performance stress, for the strengthening and stabilization of your own resources and for performance increase, among others based on findings of neurobiology and brain research. The concept is reasoned by the Hamburg psychologists and NLP lecturing trainers Harry Siegmund and Cora Besser-Siegmund. The definition is set up of wing (wingbeat of a butterfly) and wave (association with the English word brainwave, which analogously means super idea or flash of thought).The method starts exactly there where the stress in the body is caused, namely in the limbic system in the brain.
The method
wingwave® is a protected procedure. It unifies:
bilateral hemisphere stimulation, such as e.g. awake RREM phases (Rapid Eye Movement) auditive or tactile left-right impulses
neurolinguistic programming (NLP)
the myostatics test : for targeted planning of optimal coaching processes
A typical field of application for wingwave® is (competitive) sport, when performance has to be delivered on the spot on day X and a strong, stabile mental state is demanded. A sports- person who doubts, acts very emotionally, is anxious or acts in an insecure way, cramps up and doesn't achieve the wanted success. Often long gone by and negative experiences in connection with sports or schools are behind it, like an embarrassing situation in sports at school, a painful injury or simply unpleasant experiences by the wrong training. The sports- person is usually no longer aware of these memories – but memorized was e.g. that sport is no fun, that it is dangerous or too tiring. Even in competitive sports athletes fight such "inner enemies".
Wingwave®-Sport coaching
Wingwave is e.g. applied in sports coaching when peak performance cannot be called-up in a decisive moment on day X. Wingwave is very suitable for intervening immediately. You can specify the topics "of concern" by the "kinesiological myostatics or O-ring test®" and disband them by wingwave® coaching. Such as:
Fainting, aggression
A lack of self-motivation during tournaments and training
Viewers, team-mates, opponents
Reactions to the environment, training and venue
Improvement of courses of motion
Stress, time pressure
Time, success and performance pressure and inner and external blockades
Relaxation is almost impossible, no regeneration
Weather, clothing
Bad performance, dissatisfaction with the sporty situation
Constant fear of further injuries after an injury
Fear, fear of failure, fear of success
Fear opponents
Negative thinking
Performance blocking problems
And and and
As a coach I apply wingwave in a targeted way and intervene with "Waving the issue off" The client follows with fast right-left movements with rapid eye movements. In that way unpleasant and disturbing memories; fears and insecurities are eliminated and the performance can be optimized, i.e. improved in an optimal way.
"Weaving in" by means of waving off sets we manifest the imagination of a successful match/a successful tournament including positive emotions in the conscientiousness – intensification of the resources feeling.
The coaching process inspires a neuronal facilitation for resources and positive emotions for the sportsperson.
Antje Heimsoeth has effective tools and methods, among others with wingwave®, hypnosis, NLP, EFT, kinesiology, ZRM® of accompanying sports people to achieve a better performance. In this field the cooperation with trainers, co-trainers, officials, doctors and coaches is helpful and it is strived for, if possible. As a sport mental trainer, coach, ECA and wingwave® coach I look forward to accompanying you on the way to success, self-confidence and victory!
Price: dependent on coach and topic. The consultation is free-of-charge.
When: Coaching appointments are during the day and after office hours
How: Call us up, have the free-of-charge consultation and fix a first coaching appointment.
You can book me worldwide.
Note: Coaching cannot and will not replace the psychotherapist, alternative practitioner or doctor.
Benefit:
applying wingwave® in sports to
prepare tournaments and competitions (Olympics, marathon, World Cup, European Championships qualifications etc.)
improve / optimize courses of motions
find new mental strength after injuries and pauses caused by injuries, a failed performance or setbacks
overcome inner limitations
become stronger in a mental as well as emotional way
make use of so far unused resources of the personality
The advantage of wingwave® is that as a rule only a few coaching sessions are required for the sportsperson, referee or trainer to feel an immediate improvement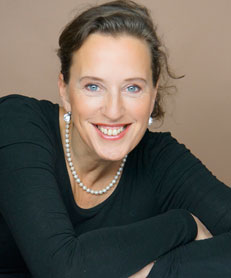 Antje Heimsoeth, born in 1964, is a professional speaker, trainer and coach as well as a consultant. Based on over 10 years of experience as a communications expert, coach, trainer and lecturer, she has developed her own mental coaching concept for athletes, trainers, executives, parents and teams in industry, sport and other professional fields.
LP Master Trainer (DVNLP), NLP-Sport-Upgrade, Certified Practitioner (INLPTA), Teaching Coach & Teaching Trainer (ECA), Teaching Institute of the European Coaching Association (ECA), Coach, DVNLP, Certified Sport Mental Trainer and Certified Sport Mental Coach, Coach of many top athletes, In addition to numerous golfing amateurs of all handicap classes and club teams, I also coach professional golfers including some top players. Even active golf player.
Trainer of the Hildesheimer Gesundheitstraining (Hildesheim Health Training), wingwave® Coach, Kinesiology training, kinesiology in sport, Learning Coach (nlpaed), Training as Life Kinetik® Mental Development Trainer, Communications Trainer and Company Consultant, Business Coach, Golf Fitness Coach, Lecturer at Ansbach University of Applied Science, Speaker of the sports group (DVNLP); speaker of all specialised groups, Dipl. ing. (FH), Finalist GSA Newcomer Casting 2011
Further training measures in the areas of
personality development
Intuition Training
Mental Training, Business Mental Coaching and Training
Hypno-systemic Concepts in Coaching and Organisation Consultancy, Hypno-Coaching
Suggestopedia, "KLIPP und KLAR" learning concept, Brain Gym®
Systemic-kinesiologic Family and Structure Constellations, Constellations with Figures, Integrative Constellations (Bernd Isert)
Non-violent Communication (Marshall Rosenberg), Conflict Solutions
Integrative Coaching
Energetic Coaching (EFT, PU, NAEM, TFT, …), Energetic Psychotherapy / Energy Psychology® according to Fred Gallo
Work-Life-Balance
Provocative Coaching (Frank Farelly)
"PRIME und EVENTURE", Wirtschaftsjunioren (Junior Chamber)
Selling – Selling Conduct
"Ich schaffs!"
Graves Values System Model (GVS)
Zürcher Ressourcenmodell (ZRM®)
Focal Areas:
Integrative and Energetic Coaching
Learning Consultancy Service, Learning Coaching, Brain Gym®, Training for Parents, Learning Seminars for Children and Parents "Teaching and Learning Successfully with NLP"
NLP Training Sessions
Developer and director of many training sessions and specialised learning events
Systemic-kinesiologic constellations with figures, integrative constellations
Sport mental training and coaching, Mental Coaching for Riders, Golf Mental, Football Mental Training, Cadre Training and Individual Mental Coaching – local and national cadres, national team; presence and observation at competitions
Business mental training and coaching for executives and managers
Health training and coaching (individual and in groups), mental health, managers' health
Individual coaching in life crises or in the context of change processes
Outdoor Training (natural rope garden)
Seminars for executives and team training with horses
Want to know more?
We would be pleased to help you. Just write us an e-mail or give us a call:
Your contact person: Antje Heimsoeth
E-Mail: info@antje-heimsoeth.de
Phone.: + 49 (0) 8031 892969 – Mobile +49 (0) 171 6163194
Maybe you are also interested in…?
The Academy
√ Absolutely practical orientation
√ TOP trainers & speakers
√ One of the most successful academies
Inhouse Training
Inhouse realisation