Seminars Golf Mental – Golf starts in the mind
Golf on the mind" – Golf Mental – Mental Strength, Determination and Self-confidence in the Golf Sport
Golf starts in the mind
Personal peak performance by personal strength!
"Golf is a compromise between whatever you inner voice tells you, what your experience advises you to do and what your nerves permit you"
Brunce Campton, golf pro
Learn how to quickly improve / optimize your performance by targeted mental training in golf as well as to improve your handicap and to reach the envisaged targets.
Mental training helps also in everyday life situations as well as in jobs – and it is relatively easy to learn.
Contents Mental Training:
Our seminars are carried out in a very participant-oriented way. Ideas and wishes of the participants are recalled before the seminar by a questionnaire and then incorporated in the seminar.
All contents is not only focussed on the transfer of theoretical contents, but also on a qualitatively valuable, personal development, which takes place with a lot of fun and joy in learning and the development process together with the Sport & GolfNLPAcademy Team and circle of interested people from the seminar group.
The work in this seminar is very practical.
What is mental training and what is mental strength?
 Targets, target criteria, target visualisation, vision, success and target orientation, target achievement – POSITIVE target framework.
Visualisation of movements and competition days, effect of inner pictures
Handling of external and integrated disturbing factors
The attitude is what counts!
Development of your golfer personality, development of your emotional, mental strength
Interplay of body, spirit and soul
Optimization of the ability to concentrate during the golfing and during a golf tournament
Self-coaching, help for helping yourself, self-management
Stress management, training of the ability to relax, breathing, relaxation breathing
Control your nervousness and unrest!
Body and brain, body language
Soliloquies (affirmations) during golfing, the inner dialogue, understanding the "inner" game
Increase the self-confidence, the "I" strengthening, strengthen strengths
Pre-shot routine, post-shot routine, putt routine, stroke routine, tournament rituals
Coping with self-doubts and expectations (by third parties and with yourself)
How do I behave after a bad stroke?
Improvement of the handicap
Improvement of the performance
Golf training on the driving range – the participants have the possibility to implement the learnt for tee offs, chipping, pitching and putting. On the second day the players play 9 or 18 holes and implement the newly learnt in their game and are coached directly by Antje Heimsoeth with reference to mental issues on the golf course.
Exercises, self reflexion, self-awareness, discussions, work in small groups, experience-oriented learning, exchange of ideas
Transferability to golfing, the private and professional life of the participants
Joy and FUN
Target Groups:
Trainers, tutors, couples, coaches, single handicap people, players who are independent from handicaps, gold teaching pros, pros, parents, female golfers, competitive golfers, the seminar is open to everybody who is interested!
Number of participants:
Golf Mental: min. 8, max.10
Technique & Mental Training: max. 16
In cases of not reaching the minimal number of participants we will carry out the seminar after coordination with changed and reduced training times. We reserve ourselves the right of cancellation of the course if we cannot reach the minimal number of participants.
Contents of the Golf Mental Build-up Course:
The importance of feelings, the role of emotions, the creation of emotions, situations of excitement, flow
Coping with anger and fear, anger and fear management
Exercises on the driving range, chipping, pitching, putting
Motivation/Motive
Increase of concentration, concentration regulation, exercises of the ability to concentrate
Over and under training
Handling blockades
Handling pressure
Mental Technique Training
Rephrasing of doctrines
Good-bye to stage fright
Finding of solutions for your specific concerns
Joy and fun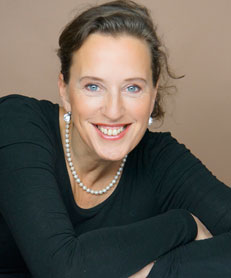 Antje Heimsoeth, born in 1964, is a professional speaker, trainer and coach as well as a consultant. Based on over 10 years of experience as a communications expert, coach, trainer and lecturer, she has developed her own mental coaching concept for athletes, trainers, executives, parents and teams in industry, sport and other professional fields.
LP Master Trainer (DVNLP), NLP-Sport-Upgrade, Certified Practitioner (INLPTA), Teaching Coach & Teaching Trainer (ECA), Teaching Institute of the European Coaching Association (ECA), Coach, DVNLP, Certified Sport Mental Trainer and Certified Sport Mental Coach, Coach of many top athletes, In addition to numerous golfing amateurs of all handicap classes and club teams, I also coach professional golfers including some top players. Even active golf player.
Trainer of the Hildesheimer Gesundheitstraining (Hildesheim Health Training), wingwave® Coach, Kinesiology training, kinesiology in sport, Learning Coach (nlpaed), Training as Life Kinetik® Mental Development Trainer, Communications Trainer and Company Consultant, Business Coach, Golf Fitness Coach, Lecturer at Ansbach University of Applied Science, Speaker of the sports group (DVNLP); speaker of all specialised groups, Dipl. ing. (FH), Finalist GSA Newcomer Casting 2011
Further training measures in the areas of
personality development
Intuition Training
Mental Training, Business Mental Coaching and Training
Hypno-systemic Concepts in Coaching and Organisation Consultancy, Hypno-Coaching
Suggestopedia, "KLIPP und KLAR" learning concept, Brain Gym®
Systemic-kinesiologic Family and Structure Constellations, Constellations with Figures, Integrative Constellations (Bernd Isert)
Non-violent Communication (Marshall Rosenberg), Conflict Solutions
Integrative Coaching
Energetic Coaching (EFT, PU, NAEM, TFT, …), Energetic Psychotherapy / Energy Psychology® according to Fred Gallo
Work-Life-Balance
Provocative Coaching (Frank Farelly)
"PRIME und EVENTURE", Wirtschaftsjunioren (Junior Chamber)
Selling – Selling Conduct
"Ich schaffs!"
Graves Values System Model (GVS)
Zürcher Ressourcenmodell (ZRM®)
Focal Areas:
Integrative and Energetic Coaching
Learning Consultancy Service, Learning Coaching, Brain Gym®, Training for Parents, Learning Seminars for Children and Parents "Teaching and Learning Successfully with NLP"
NLP Training Sessions
Developer and director of many training sessions and specialised learning events
Systemic-kinesiologic constellations with figures, integrative constellations
Sport mental training and coaching, Mental Coaching for Riders, Golf Mental, Football Mental Training, Cadre Training and Individual Mental Coaching – local and national cadres, national team; presence and observation at competitions
Business mental training and coaching for executives and managers
Health training and coaching (individual and in groups), mental health, managers' health
Individual coaching in life crises or in the context of change processes
Outdoor Training (natural rope garden)
Seminars for executives and team training with horses
Dates:
Alle Termine finden Sie hier >>
Included in the training fee are: seminar beverages, water, green fees, range-balls, range fees, detailed handouts.
Eventually recurring costs for accommodation, daily rates and catering are born individually by the participants.
As according to our experience every seminar opens up new perspectives and insights, viewers and repeated participants receive a discount of 20 %.
Gabriele:
"Liebe Antje, seit April hat sich so einiges getan …. Vieles hat mit Deinem Golf Mental Seminar zu tun.
Gleich davon mehr.
Seit Anfang dieser Golfsaison trainiere ich Deine "Mental Tipps". Mit Erfolg. Nicht nur dass mein Selbstbewusstsein gestiegen ist, auch mein Handicap hat sich enorm nach unten bewegt. Eigentlich ist diese Tatsache ja nur ein Produkt von meinem veränderten Verhalten auf dem Platz. Entspannung mit einem Schuss von Selbstüberzeugung heißt die Devise.
Gestern konnte ich auch noch mein so lang ersehntes Ziel/Traum realisieren, ich bin Clubmeister geworden und zwar mit einem deutlichen Abstand. Dazu hast auch Du einen Teil mit Deiner Arbeit, aber auch mit Deiner Persönlichkeit beigetragen.
Wie ich schon im Seminar mal sagte, es war ein solches Glück, Dich kennengelernt zu haben.
Herzliche Grüße Gabriele"
Sabine Dittrich:
Liebe Antje,
nach dieser wunderschönen Golfreise (Technik & Golf Mental) mit Dir und Charly in La Manga, bin ich nun Feuer und Flamme aufs Golfspielen.
Die Kombination aus Technik und Mentaltraining hat mich sehr und nachhaltig beeindruckt. Die je eine Stunde täglich vormittags in beiden Bereichen war angenehm anspruchsvoll, effektiv und humorvoll. Ihr beiden habt uns super Input und Feedback gegeben, wohl dosiert, kompetent, zielorientiert und auf den Einzelnen individuell abgestimmt, so dass wir auf den anschließenden Runden mit dem neuen Rüstzeug schon viel für uns umsetzen konnten. Ich habe es als besonderen Luxus empfunden, von Euch auf der Runde betreut zu werden. Ihr seid ein tolles Team, es hat viel Spaß gemacht und jeden Abend einen amüsanten Abschluß in geselliger Runde gefunden.
Ich freue mich sehr über die vielen Kontakte, die aus dieser Reise entstanden sind. Bremen-Rosenheim/ München/ Schweiz, alles easy machbar, wenn man so motiviert von einer Golfreise heimkehrt. Was dazu geführt hat, dass ich gleich am darauffolgenden Wochenende dein Seminar zum Golf-Mental-Coach-Basic besucht habe.
Ich habe in dieser Ausbildung (und auch in der vor vier Jahren besuchten Ausbildung zum Sportmental Coach bei dir) ganz viel an anschaulichen, effektiven Techniken gelernt, die sofort im Coaching einsetzbar sind, immer mit positiver Ausrichtung.
Die Spezialisierung Golf-Mental ist eine hervorragende zusätzliche Qualifikation meiner Tätigkeit als Sportmental Coach. Alles in Allem eine runde Sache!Liebe Antje, herzlichen Dank für dein Engagement und deine Empathie! Beide "Events" sind für mich ein Highlight in diesem Jahr und ich freue mich auf ein Wiedersehen."
Markus Köhler, vor dem Seminar Hcp. 9.1:
"Hallo Antje, nochmals vielen Dank für die letzten zwei Tage. Es war sehr angenehm in Pfaffing und Deine Anregungen, Ratschläge und neue Ideen hatten ja wie berichtet zuerst eine schlaflose Nacht zu Folge und dann heute beim Turnier eine 77!!! 6 über PAR. Yuppie! Habe drei Birdies gespielt und in Summe nur 32 Putts gebraucht. Habe in meine Puttroutine "Locker ins Loch" eingebaut und sage mir das beim Probeschwung und in Gedanken beim ansprechen. Und es wirkt!!
Beim Driver hatte ich an die Wurzel gedacht und so 12x das Fairway getroffen. Hier denke ich mir in der Preshot Routine "Locker und leicht aufs Fairway".
Ansonsten habe ich über die Runde hinweg immer mal wieder mein aktuelles Lieblingslied gesummt und mich viel mit meinen Flightpartner unterhalten.
Werde nun wohl noch ein paar Stunden grinsend auf der Couch sitzen und mich weiter über mein neues Handicap von 8.1 freuen.
Vielen Dank nochmals, halte Dich weiter auf dem Laufenden und sage "Mach weiter so!! Das ist genau richtig!!
Liebe Grüße Markus
(4 Tage später) – Beim heutigen Mittwochsturnier habe ich eine 76er Runde gespielt und mein Handicap weiter von 8,1, auf 6,9 verbessert. Bis zum 14. Loch lag ich sogar noch eins unter Par. Dann habe ich leider an der 14 unglücklich einen Ball verloren und mir auf einem PAR4 eine 8 eingefangen. Vor dem Besuch Deines Seminars wäre ich hier nun völlig nervös geworden, so habe ich aber nur tief durchgeatmet und mich bei meinem kleinen Helfer für die 13 vorherigen Löcher bedankt und die letzten 4 Löcher ruhig zu Ende gespielt.
Wahnsinn!!!! Innerhalb von 3 Tagen von 9,1 auf 6,9 verbessert!!!!!
(Keine 2 Wochen später) – Heute ist der Knoten geplatzt, bin locker, leicht und summend über den Golfplatz gekommen und habe beim Mittwochturnier eine 69 geschossen.
In 4 Turnieren seit Deinem Seminar habe ich mich nun von 9,1 auf 5,1 verbessert und es kann weiter gehen.
(Keine 6 Wochen später) – Die Handicapentwicklung dieses Jahr ist wirklich ein Quantensprung und Du bist dran schuld!
Bin zwischenzeitlich bei 4,6 angelangt und habe mein Ziel unter die Top 10 zu kommen erreicht. Aktuell Platz 8 auf der Handicapliste. Nächste Ziel ist nun die Top 5, bedeutet Handicap 4,2 und so wie die Saison bisher verlaufen ist, sehe ich das als machbar.
Liebe Grüße Markus"
Frank Derichsweiler:
"Dear Antje, in this way many thanks again for the very intensive, instructive and exciting golf mental seminar.
Following the motto "nothing is more practical than a good theory" you have provided the optimal impact for your broad specialist knowledge.
Gladly the emphasis was not on transferring factual knowledge but on the application of techniques and thereby setting tangible results as well as to closely experience the effects of the approach.
I especially liked that I wasn't only able to take along concrete help and tools concerning the core issues but I could also learn as well as apply many new things of the alleged fringe areas. The mixture of standard topics ("What should everybody know who wants to use mental techniques for golfing?") and support for individual questions of all participants as well as lots of fun and your empathy and passion have made those three days a very successful package.
Not only based on your original ideas to anchor the experience made, I am already looking forward to improving my golfing during the next outdoor season. Best wishes, Frank"
Dr. Thomas Zipp, Weber GmbH & Co. KG Kunststofftechnik + Formenbau, Owner & CEO:
Weber GmbH & Co. KG Kunststofftechnik + Formenbau, Owner & CEO:
" I want to thank you again for the super, enriching golf-mental seminar. Have taken home a lot. Especially: No (technique) thinking when doing a strike. Roots from the feet to the geocentre, breathing in the stomach, lax and resolute shot…I stick with my topics, just for myself. A special thank you for your very personal tips. Your special way of transferring things and make them an experience is very good. I am already looking forward to your book "Golf Mental" and the cards."
Joachim Rieger, Inhaber Handelsagentur Rieger:
"Mrs. Heimsoeth carries out her seminars in a very participant-oriented, well-founded and competent way. Mrs. Heimsoeth is always reflecting on all her participants with visual acuity and a fine sense. Her demand to transfer a lot of knowledge during the seminar days is motivating and inspiring and let me take along a lot of new points as well as revive already known facts in an entertaining manner. Conclusion: Absolutely recommendable – Added value exceeding sports is guaranteed."
Peter Anders:
" Ich habe das Seminar 'Golf-Mental' bei Antje besucht und war sehr beeindruckt von Ihrer Kompetenz und Praxisnähe. Sie vermittelt Ihr Wissen sehr anschaulich und schafft es, die Seminarteilnehmer auf der Reise in die 'mentale Welt des Golfspiels' mitzunehmen.
Es waren 3 Tage, die für mich neue Perspektiven eröffnet haben. Danke."
Golferin, Hcp. -5 – Seminar-Feedback
We come to you
We come to you with our broad experience and offer you a solution which has been precisely adapted to your requirements. The topics can be worked out in the seminars.
In cooperation with Antje Heimsoeth 2- or 3-day seminars, i.e. mental trainings take place and the set-up and duration are created in a flexible way in accordance with your demands.
The target is to learn mental techniques in a pleasant atmosphere in an inspiring manner, which support you on the way to success in golfing and which can be directly implemented in professional practise. It is intended that the participant is mentally stronger and can much better cope with professional challenges. This will have a sustainable effect on his golfing.
The following major topics can be chosen:
Possible Seminar Topics
Success by target orientation. Targets are golfing, the POSITIVE period of time, consequent target achievement
What does mental training contain? What can it effect?
Mental tournament preparation
How do I prepare myself optimally on a long-term and short-term way for competitions?
Targeting, motivation, concentration, build-up of mental strength, activation and relaxation techniques
Coping with stress. How can I control nervousness? How do I handle recurring always changing stress factors during a golfing round? How do I come to terms with mistakes?
How do I control my thoughts and emotions? Self-confidence?
Mental training techniques
Mental technique training, concentration techniques, visualisation, pre-shot-routine, rituals, body language, body feeling, activation and relaxation on and aside the golf course, strengthening of the self-confidence.
Mental aspects for trainers/coaches/parents
What is important to know in the lesson, in the coaching of competitive athletes,? How can I provide successful support? Environment management
Handling blockades, fears and disturbances
Strengthen mental strengths
Self-perception and emotional stability, basics of emotional intelligence
Anchoring
Visualisations, the imaginary room
Activating resources
The role of emotions
Motivation
Concentration techniques
The attitude: doctrines
Stengthening of the "I"
Value and strengths analysis
The inner game
Topics on request
GIVE US A CALL!
If you are interested, please call us about an individually created seminar or incentive event:
Tel. : + 49 8031 892969 or +49 171 6163194
Want to know more?
We would be pleased to help you. Just write us an e-mail or give us a call:
Your contact person: Antje Heimsoeth
E-Mail: info@antje-heimsoeth.de
Phone.: + 49 (0) 8031 892969 – Mobile +49 (0) 171 6163194
Maybe you are also interested in…?
The Academy
√ Absolutely practical orientation
√ TOP trainers & speakers
√ One of the most successful academies
Inhouse Training
Inhouse realisation