Riding in the Head® – Mental Training for Horse Riders & Trainers and Horse Riding
Top sportsmen and women represent a target group which has already learned to appreciate the effect of mental training methods. This kind of training is not reserved solely for them, however. The possibilities of application also provide endless scope for riders of all classes: amateurs, world-class riders, hobby and leisure riders.
Why mental training in equestrian sport? How does it work? What are the benefits?
Mental training in equestrian sport is expedient, effective, supportive, associative, solution-oriented and purposeful. In most types of sport mental training (MT) is an integral component of the training course and meanwhile essential, furthermore, in preparation for competitions.
In the case of riders of the same standard, mental strength is often the crucial factor which influences the final outcome and resulting line-up at the end of a competition. Without training, the mental qualities alone are obviously of no use. Vice versa, however, it can equally be asserted that, however much a rider trains, he is equally unlikely to succeed without the right mental attitude.
In equestrian sport, by contrast with other types of sport, there is always another factor of major influence – the horse. As the horse reflects the personal effect of the rider with regard to dominance and authenticity, mental training is particularly important in equestrian sport. Whatever a rider thinks about himself and his horse – either consciously or sub-consciously – will have a huge influence on their success or lack of it which is achieved by the human/horse team – however success is to be defined in the individual case concerned.
With the help of mental training riders use their potential and resources, pay heed to their intuition, overcome blockages and learn to handle factors such as pressure, fear, stage-fright and nervousness much better. Restricting attitudes are converted into supporting doctrines.
The seminars promote self-reflection and make an important contribution to handling the horse in a more appropriate way!
"Beware: the horse will read your thoughts, even your most secretive ones. The horse is your mirror. A horse will never flatter you, it reflects your temperament, it also reflects the fluctuations in your mood. Never get angry about your horse – this would actually be equivalent to getting angry about your own reflection."
(According to Rudolf Binding, Reitvorschrift für eine Geliebte, 1937)
In my opinion a mental trainer/coach who becomes also actively involved in equestrian sport should also have some direct experience themselves in equestrian sport. Horses are living creatures and anyone who would like to accompany the rider – horse team in a mental capacity should also have a feeling for horses and understanding for them.
"Riding in the Head" effectively combines mental training, communication training, sport and emotional psychology, Energy Psychology according to Fred Gallo, Emotional Freedom Techniques according to Gary Craig, (sport) kinesiology/muscle tests, Brain Gym, stress management, Wingwave, EMDR, personality development and, in particular, NLP techniques.
I bring trainers in the most important areas of (healthy) equestrian sport completely up to date in the field of sport psychology!
Target group:
Horse lovers and enthusiasts, horse owners at every level of training
Equestrian centre proprietors;
trainers, riding instructors;
osteopaths, physiotherapists, hippotherapists.
All equestrian sport enthusiasts who do not merely see the horse as "material" or "sports equipment" but rather as a living partner.
Riders with blockages, fears and physical tensions;
cadre riders, leisure riders, amateurs, professionals, competition riders, top-class riders;
associations, societies;
coaches, consultants
Our seminars are conducted along very participant-oriented lines: Participants' ideas and wishes are collected by means of a questionnaire before the seminar begins and integrated into the seminar.
With regard to all the contents it is not only a question of conveying theoretical contents but also of a high-quality, personal (equestrian) development which takes place in a good-fun atmosphere, with a lot of fun in learning and in the development process, together with the SportNLPAcademy Team and surrounded by interesting people from the seminar group.
The nature of the work in this seminar is very practical. It therefore makes good sense to write down your own themes which you would like to work on beforehand, and to think consciously about them.
Gratitude and values
Appreciation of the past
Set targets, find wishes and vision, formulate aims in writing; achieve aims without any stress and tension
Handling fears e.g. following a fall/horse bolting, cantering, fear as a warning signal
Overcoming fear of the trainers
Handling pressure, stress and nervousness/stage-fright/black outs etc. prior to /during competitions and tests
Increasing self-confidence, trust and inner peace; strengthening of the ego
Use all technical potential and talent to the full
Competition strategies, competition participation with FUN; support for competition riders
Create confidence and, if necessary, make changes concerning your inner attitudes, mental scenes and images …
Visualisation exercises e.g. of aims, the imaginary riding space;
Power of the inner images
Past-PRESENT-Future
Optimisation of ability to concentrate whilst riding and at horse shows and driving competitions
Motivate yourself and others
The inner dialogue – dealing with inner blockages – how do I handle self-doubt, negative thoughts and tensions?
Tensing up – relaxing: relaxing breathing
Orientation, values, motives and needs
Optimisation of understanding and communication between the horse and rider
Self-coaching, help to self-help, self-management
Exercises in small groups, discussions, self-reflection, self-knowledge
Transfer to the participants' private and professional life
Negative and positive factors in equestrian sport / when riding / hacking out and dealing with these efficiently
Development of the "rider personality"
and more good feelings
Follow-up supervision by e-mail
Naturally I am always pleased also to answer questions regarding content after the seminar.
Seminar – Mental Training for Tests and Competitions – Mental Preparation for Horse Shows
A requirement for mental preparation becomes clear when after, horse shows, you hear comments such as the following:
I was too nervous, tense, lacking in concentration, distracted, etc.
I was not able to perform to my full potential
I was disturbed by the bad weather, bad ground competitions, noise, judges or spectators.
Contents:
Mental training
Relaxation procedures, relaxation breathing
Stress and recuperation, regeneration
Mental preparation for competitions
Dealing with stress, expectations and pressure to perform
Actions plans / Strategy schemes for horse shows
Direct competition preparation
Test simulation, trial test
Visualisation
Presentation of an optimum performance on the big day
Application of training at the horse show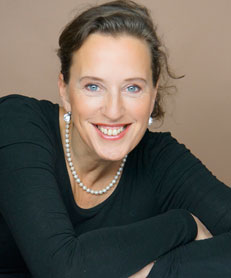 Antje Heimsoeth, born in 1964, is a professional speaker, trainer and coach as well as a consultant. Based on over 10 years of experience as a communications expert, coach, trainer and lecturer, she has developed her own mental coaching concept for athletes, trainers, executives, parents and teams in industry, sport and other professional fields.
LP Master Trainer (DVNLP), NLP-Sport-Upgrade, Certified Practitioner (INLPTA), Teaching Coach & Teaching Trainer (ECA), Teaching Institute of the European Coaching Association (ECA), Coach, DVNLP, Certified Sport Mental Trainer and Certified Sport Mental Coach, Coach of many top athletes, In addition to numerous golfing amateurs of all handicap classes and club teams, I also coach professional golfers including some top players. Even active golf player.
Trainer of the Hildesheimer Gesundheitstraining (Hildesheim Health Training), wingwave® Coach, Kinesiology training, kinesiology in sport, Learning Coach (nlpaed), Training as Life Kinetik® Mental Development Trainer, Communications Trainer and Company Consultant, Business Coach, Golf Fitness Coach, Lecturer at Ansbach University of Applied Science, Speaker of the sports group (DVNLP); speaker of all specialised groups, Dipl. ing. (FH), Finalist GSA Newcomer Casting 2011
Further training measures in the areas of
personality development
Intuition Training
Mental Training, Business Mental Coaching and Training
Hypno-systemic Concepts in Coaching and Organisation Consultancy, Hypno-Coaching
Suggestopedia, "KLIPP und KLAR" learning concept, Brain Gym®
Systemic-kinesiologic Family and Structure Constellations, Constellations with Figures, Integrative Constellations (Bernd Isert)
Non-violent Communication (Marshall Rosenberg), Conflict Solutions
Integrative Coaching
Energetic Coaching (EFT, PU, NAEM, TFT, …), Energetic Psychotherapy / Energy Psychology® according to Fred Gallo
Work-Life-Balance
Provocative Coaching (Frank Farelly)
"PRIME und EVENTURE", Wirtschaftsjunioren (Junior Chamber)
Selling – Selling Conduct
"Ich schaffs!"
Graves Values System Model (GVS)
Zürcher Ressourcenmodell (ZRM®)
Focal Areas:
Integrative and Energetic Coaching
Learning Consultancy Service, Learning Coaching, Brain Gym®, Training for Parents, Learning Seminars for Children and Parents "Teaching and Learning Successfully with NLP"
NLP Training Sessions
Developer and director of many training sessions and specialised learning events
Systemic-kinesiologic constellations with figures, integrative constellations
Sport mental training and coaching, Mental Coaching for Riders, Golf Mental, Football Mental Training, Cadre Training and Individual Mental Coaching – local and national cadres, national team; presence and observation at competitions
Business mental training and coaching for executives and managers
Health training and coaching (individual and in groups), mental health, managers' health
Individual coaching in life crises or in the context of change processes
Outdoor Training (natural rope garden)
Seminars for executives and team training with horses
Kristin Gilles, Pferdewirtschaftsmeisterin (managerial position in an equestrian establishment), Mental Training for Riders, July 2010:
"I would now like to thank you once again in writing for the very pleasant and, of course, extremely instructive weekend with you in Rosenheim!!!
I went to the seminar with very high expectations which you far surpassed and I look forward to the further training with you to qualify as a sport mental coach.
I believe that I will not only benefit from this collaboration in a professional context but also in my family and private life."
---
Kerstin Gruber, Mental Training for Riders, July 2010:
"My prime motivation in attending your seminar "Riding in the Head" was to get some new ideas for my own work as a riding instructor. The experience was very enriching and I learned a lot for myself – in a private, professional and sport context. For example the non-violent communication which shows us new ways of dealing with each other in professional life, the Brain Gym® exercises, which I now have a lot of fun doing every day or the tapping technique which we you taught us. At first I was rather sceptical about whether that "bit of tapping" would really have much effect. Now I am completely convinced. Last weekend I was at my first horse show since the seminar. In the warm-up ring and just before I entered the jumping course, I tapped my thymus gland. The result: 3 starts – 3 clear rounds, one of which was a jump-off. For me the tapping technique is increasingly becoming a method which I use to relax and which, at the same time, helps me to focus on what matters most. Thank you very much indeed!"
---
Karen Wurz, "Riding in the Head" in Nidda, December 2009:
"Your course was first class and exceeded all my expectations. It really opened my eyes in many different aspects and meanwhile I am pretty busy setting myself aims, drawing up plans, practising my breathing etc.!!! I am practising very hard and very much looking forward to the first horse show."
---
Martina Dirschl, Individual Coaching, 2009:
"… I competed successfully in the 2009 show season. Your contribution was also significant here. :-)"
---
Elisabeth Schlaepfer, RiverDawn Gestüt, Wiezikon, Switzerland:
"We, L., T. and I, are still wild with enthusiasm about "Riding in the Head". Yesterday evening I did a small visualisation session with the children. Absolutely fantastic. I let them watch Isabel Werth on a CD, then close their eyes, visualise, then ride. One girl, who used to look rather like a "jumping jack" when she was cantering, was suddenly sitting quite perfectly. Another one was no longer hanging on so tight and a third one was suddenly able to control her pony and control the tempo without just letting go.
The one who came too late rode only marginally better than the others at the end of the riding lesson. It was a really outstanding success.
Today I also cantered with the Palomino stallion. And I felt perfectly at ease doing so. We also hacked out with him. A two-hour hack together with a mare. All went well, we all had a lot of fun. I have now decided to ride him every day and to come to terms with him. Your mental training helps me enormously here.
Thank you very much for the chapter from your book. Extremely interesting and informative. I will most certainly buy your book. Once again, thank you for everything."
Annette Kreiling, "Riding in the Head", November 2008:
"Thank you very much indeed for the fantastic seminar. It helped me a lot in connection with my decision to change the focus of my profession. Absolutely great!
Yesterday I already practised some of the things we learned with my riding pupils."
---
Dörte Voland, Leisure rider, March 2007:
"It's only two days since the seminar and I have not yet had the time to work through all the detailed information which you gave us. But nevertheless, I have already experienced some changes. I told you that, since my accident six months ago, I have been experiencing a greater sense of fear in connection with riding than was previously the case. Before mounting is when the fear is strongest. Images of catastrophes shoot through my head and always have a dreadful end. Yesterday it was completely different. I felt the fear welling up as usual. I addressed the fear directly and said: "Okay, good that you are there but I don't have any time right now to concern myself with you. We'll talk together after my ride". Then I quite consciously concentrated on mounting. Every time when I felt the fear taking over again and trying to enshroud everything in black, I held up the "stop sign" and it really did disappear again. I think the way you showed us really does work. Thank you for a very inspiring seminar."
---
Martina Knapp, Pferdeparadies Lindenhof, Frohnhofen, Autumn 2006:
I have been able to realise the full value of your seminar "Riding in the Head" in numerous situations, during riding, whilst teaching, but also in my private life! I no longer use sentences with "not" whilst teaching, cross-over movements are integrated, I focus much more on the pupils' strengths and "softeners" are something we dispense with completely! I collected a lot of ideas and inspiration and am now very much looking forward to training to become an NLP riding coach myself!"
---
Organizational:
Das Seminar "Reiten im Kopf" – Mentaltraining für Reiter & Trainer wird als Fortbildung für IPZV Trainer A, B, C anerkannt und die Lizenzen können zur Verlängerung bei der IPZV-Geschäftsstelle eingereicht werden.
Die Fortbildungen werden vom IGV (max. 7 LE) und VFD zur Lizenzverlängerung für Übungsleiter und Trainer anerkannt.

Anfrage bei dem Pferdesportverband Hessen, an den ich von der FN verwiesen wurde, ob die Fortbildung in Frohnhofen von der FN im Rahmen einer Trainerlizenz anerkannt wird, führte zu folgender Antwort: "Die unten genannte Fortbildung kann vom Pferdesportverband Hessen zur Verlängerung von Trainerlizenzen anerkannt werden. Bitte denken Sie daran, sich eine Teilnahmebescheinigung ausstellen zu lassen, aus der die Anzahl der Lerneinheiten hervorgeht."
Termine:
Alle Termine finden Sie hier >>
The Seminars occurs without horse!
Duration of the 2-day seminars: at least 16 hours.
All prices include 19% VAT. Included in the price are: drinks during the seminar, biscuits, sweets, handout. Participants are to bear their own costs in connection with accommodation, conference packages and meals. As in my experience, each seminar involves new perspectives and revelations, I offer participants who would like to repeat the seminar the opportunity to do this for 50% of the full seminar fee.
Certificate of participation
On conclusion of the seminar, participants will receive a certificate
Want to know more?
We would be pleased to help you.
Just write us an e-mail or give us a call:
Your contact person: Antje Heimsoeth
info@antje-heimsoeth.de or Tel.: + 49 (0) 8031 892969
Maybe you are also interested in …?
The Academy
√ Absolutely practical orientation
√ TOP trainers & speakers
√ One of the most successful academies
Inhouse Training
Inhouse realisation