Mental Training for Paragliders
With the methods of professionals to achieve more success and a higher self-confidence
Why Mental Training for Paragliders?
Success begins in the mind!
Especially in aviation mental strength is indispensable. Therefore: Do you train your mental strength?
Top athletes are the target group, which has already learnt to appreciate the effect of mental training methods. But this field is not only restricted to top athletes, professionals and competitive athletes but the possibilities of application of these trainings are almost unlimited especially for amateur, hobby and recreational sportspeople, for beginners or advanced levels as well as for ambitious average paragliders.
Antje Heimsoeth communicates in this seminar what she has been implementing for a long time in other types of sport und spheres of life so that you will be able to fly much safer.
Contents
Our seminars are carried out in a very participant-oriented way. Ideas and wishes of the participants are called up via a questionnaire prior to the seminar and integrated into the seminar.
All contents is not only focussed on the transfer of theoretical contents but also on a qualitatively high personal development, which takes place with fun and joy in learning and in the development process together with SportNLPAcademy-Team and in a group of interested people from the seminar group.
This seminar is focussed on a hands-on approach. Therefore it makes sense to think about and write down a few of your own topics, which should be worked on, prior to the seminar.
Why Mental Training?
Improvement of the cognitive abilities (mental work)
Coping with stress, mastering stress (e.g. corrective of a tunnel view)
Stress Management
Preparation and follow-up in you mind
Visualisation of movement and course of action and competitive situations
Handling (thinking) blockades
Improvement of the thermo feeling
Flow
Influencing factors of success in aviation
Motivation increase, motifs and motivation for Flying
Increase of concentration
Relaxing call-up of your own performance potential
Increase of performance and optimisation
Coping with fears after bad experience, coping with fears and pressure of competition
Learning from mistakes
Mental technique training of new flight manoevres, techniques and critical, e.g. extreme situations
Staying power
Preparation of competitions and seasons
Inner dialogue, affirmations
Strengthening of strengths
Setting targets
Analysis
Self-coaching
The belief is a key factor – the belief in success
FUN
… and more good feelings
Further support after the seminar!
You will learn mental techniques in this seminar to use them on your own initiative for your personal development.
Improvement and increase of the (course of action) security
Improvement of the flight technique
More stability of activity in training and competition
You let go of fears
Enjoyment of the flight experience
Use of the actually available performance potential
Inhouse Seminars:
I offer all seminars also as inhouse seminars for e.g. organisations and clubs, for juniors, performance squads and skiing instructors. In that way the current situation could be focussed on. Just give me a call to clarify further details.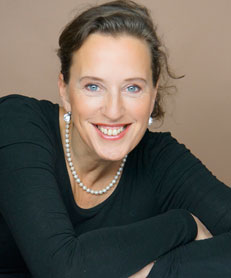 Antje Heimsoeth, born in 1964, is a professional speaker, trainer and coach as well as a consultant. Based on over 10 years of experience as a communications expert, coach, trainer and lecturer, she has developed her own mental coaching concept for athletes, trainers, executives, parents and teams in industry, sport and other professional fields.
LP Master Trainer (DVNLP), NLP-Sport-Upgrade, Certified Practitioner (INLPTA), Teaching Coach & Teaching Trainer (ECA), Teaching Institute of the European Coaching Association (ECA), Coach, DVNLP, Certified Sport Mental Trainer and Certified Sport Mental Coach, Coach of many top athletes, In addition to numerous golfing amateurs of all handicap classes and club teams, I also coach professional golfers including some top players. Even active golf player.
Trainer of the Hildesheimer Gesundheitstraining (Hildesheim Health Training), wingwave® Coach, Kinesiology training, kinesiology in sport, Learning Coach (nlpaed), Training as Life Kinetik® Mental Development Trainer, Communications Trainer and Company Consultant, Business Coach, Golf Fitness Coach, Lecturer at Ansbach University of Applied Science, Speaker of the sports group (DVNLP); speaker of all specialised groups, Dipl. ing. (FH), Finalist GSA Newcomer Casting 2011
Further training measures in the areas of
personality development
Intuition Training
Mental Training, Business Mental Coaching and Training
Hypno-systemic Concepts in Coaching and Organisation Consultancy, Hypno-Coaching
Suggestopedia, "KLIPP und KLAR" learning concept, Brain Gym®
Systemic-kinesiologic Family and Structure Constellations, Constellations with Figures, Integrative Constellations (Bernd Isert)
Non-violent Communication (Marshall Rosenberg), Conflict Solutions
Integrative Coaching
Energetic Coaching (EFT, PU, NAEM, TFT, …), Energetic Psychotherapy / Energy Psychology® according to Fred Gallo
Work-Life-Balance
Provocative Coaching (Frank Farelly)
"PRIME und EVENTURE", Wirtschaftsjunioren (Junior Chamber)
Selling – Selling Conduct
"Ich schaffs!"
Graves Values System Model (GVS)
Zürcher Ressourcenmodell (ZRM®)
Focal Areas:
Integrative and Energetic Coaching
Learning Consultancy Service, Learning Coaching, Brain Gym®, Training for Parents, Learning Seminars for Children and Parents "Teaching and Learning Successfully with NLP"
NLP Training Sessions
Developer and director of many training sessions and specialised learning events
Systemic-kinesiologic constellations with figures, integrative constellations
Sport mental training and coaching, Mental Coaching for Riders, Golf Mental, Football Mental Training, Cadre Training and Individual Mental Coaching – local and national cadres, national team; presence and observation at competitions
Business mental training and coaching for executives and managers
Health training and coaching (individual and in groups), mental health, managers' health
Individual coaching in life crises or in the context of change processes
Outdoor Training (natural rope garden)
Seminars for executives and team training with horses
Want to know more?
We would be pleased to help you. Just write us an e-mail or give us a call:
Your contact person: Antje Heimsoeth
E-Mail: info@antje-heimsoeth.de
Phone.: + 49 (0) 8031 892969 – Mobile +49 (0) 171 6163194
Maybe you are also interested in…?
The Academy
√ Absolutely practical orientation
√ TOP trainers & speakers
√ One of the most successful academies
Inhouse Training
Inhouse realisation