Mental Coaching for Horse Riders
Often in the case of riders who are of equal standard, mental strength is the crucial factor which influences the final outcome and resulting line-up at the end of a competition.
Without training, the mental qualities alone are obviously of no use. Vice versa, however, it can equally be asserted that, however much a rider trains, he is equally unlikely to succeed without the right mental attitude.
Either at the beginning or at a later stage in their career, especially following an accident, many riders are confronted by some kind of blockage riding or handling the horse which stems from fear and/or stress in their dealings with horses. Riders avoid certain situations – for example, a particular route when hacking out because it involves going past a point where the horse "always rears". I myself avoided long oxers for a considerable period because I had two bad falls over an oxer – on each occasion with long-lasting health problems as a consequence. I was afraid of oxers.
In certain situations on the jumping course, in the warm-up ring or the dressage arena even experienced competition riders and professionals show only a fraction of their possibilities, talents and ability to perform on account of nervousness, tension, pressure from the outside world, …
In individual coaching for riders I apply a combination of aspects derived from neuro-linguistic programming (NLP), emotions and sport psychology, wingwave®, Emotional Freedom Techniques (EFT), NAEM, (sport) kinesiology, Brain Gym®, from personality and team development processes, learning coaching, mental training for children and adolescents, mental training with a variety of different riding theories, ground work and dual activation. I accompany you, together with your horse, in locating each of the various imbalances in your bodies and finding a means by which to correct them.
Coaching sessions at your home/yard are possible by special arrangement (plus travel costs and overnight expenses if applicable).
Every rider is entirely responsible for themselves and for their actions during as well as after the mental training/coaching.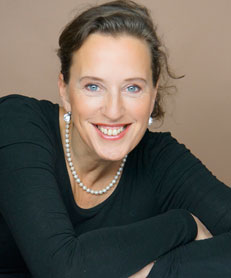 Antje Heimsoeth, born in 1964, is a professional speaker, trainer and coach as well as a consultant. Based on over 10 years of experience as a communications expert, coach, trainer and lecturer, she has developed her own mental coaching concept for athletes, trainers, executives, parents and teams in industry, sport and other professional fields.
LP Master Trainer (DVNLP), NLP-Sport-Upgrade, Certified Practitioner (INLPTA), Teaching Coach & Teaching Trainer (ECA), Teaching Institute of the European Coaching Association (ECA), Coach, DVNLP, Certified Sport Mental Trainer and Certified Sport Mental Coach, Coach of many top athletes, In addition to numerous golfing amateurs of all handicap classes and club teams, I also coach professional golfers including some top players. Even active golf player.
Trainer of the Hildesheimer Gesundheitstraining (Hildesheim Health Training), wingwave® Coach, Kinesiology training, kinesiology in sport, Learning Coach (nlpaed), Training as Life Kinetik® Mental Development Trainer, Communications Trainer and Company Consultant, Business Coach, Golf Fitness Coach, Lecturer at Ansbach University of Applied Science, Speaker of the sports group (DVNLP); speaker of all specialised groups, Dipl. ing. (FH), Finalist GSA Newcomer Casting 2011
Further training measures in the areas of
personality development
Intuition Training
Mental Training, Business Mental Coaching and Training
Hypno-systemic Concepts in Coaching and Organisation Consultancy, Hypno-Coaching
Suggestopedia, "KLIPP und KLAR" learning concept, Brain Gym®
Systemic-kinesiologic Family and Structure Constellations, Constellations with Figures, Integrative Constellations (Bernd Isert)
Non-violent Communication (Marshall Rosenberg), Conflict Solutions
Integrative Coaching
Energetic Coaching (EFT, PU, NAEM, TFT, …), Energetic Psychotherapy / Energy Psychology® according to Fred Gallo
Work-Life-Balance
Provocative Coaching (Frank Farelly)
"PRIME und EVENTURE", Wirtschaftsjunioren (Junior Chamber)
Selling – Selling Conduct
"Ich schaffs!"
Graves Values System Model (GVS)
Zürcher Ressourcenmodell (ZRM®)
Focal Areas:
Integrative and Energetic Coaching
Learning Consultancy Service, Learning Coaching, Brain Gym®, Training for Parents, Learning Seminars for Children and Parents "Teaching and Learning Successfully with NLP"
NLP Training Sessions
Developer and director of many training sessions and specialised learning events
Systemic-kinesiologic constellations with figures, integrative constellations
Sport mental training and coaching, Mental Coaching for Riders, Golf Mental, Football Mental Training, Cadre Training and Individual Mental Coaching – local and national cadres, national team; presence and observation at competitions
Business mental training and coaching for executives and managers
Health training and coaching (individual and in groups), mental health, managers' health
Individual coaching in life crises or in the context of change processes
Outdoor Training (natural rope garden)
Seminars for executives and team training with horses
Antje Heimsoeth - Profile Press
Martina Dirschl, Individual Coaching, 2009:
"… I competed successfully in the 2009 show season. Your contribution was also significant here. :-)"
Sabine H., Individual Coaching – including fear in cantering (on), 2008:
"Things with me have changed a lot since my individual coaching. My "fear" gives me peace whilst riding and I have acquired more confidence in myself and the conviction that I can handle the situation. Meanwhile my canter on the left rein works so well that I can concentrate on my seat and on cantering on, for example. I can also extend and collect the pace again. To put it briefly, I can now completely enjoy my riding again and my quality of life has improved considerably since our last coaching session.
Positive discussions with myself and attempts to visualize have become established elements in my daily life.
I would, however, like to consolidate all this and after having learned to cope with my fears, I am now interested to improve my seating and my aids with the help of the coaching ."
Martina Knapp, Pferdeparadies Lindenhof, Frohnhofen, Herbst 2006:
I have been able to realise the full value of your seminar "Riding in the head" in numerous situations, the riding, whilst teaching, but also in my private life! I no longer use sentences with "not" whilst teaching, cross-over movements are integrated, I focus much more on the pupils' strengths and "softeners" are something we dispense with completely! I collected a lot of ideas and inspiration and am now very much looking forward to training to become an NLP riding coach myself!"
Gabi S., Hobby Rider:
"I would like to get in touch in order to convey my thanks again for your help.
It was a great weekend and Romina and I benefited from it a lot. Romina will be taking her written exams next week and is now so motivated and positive about them – the situation is beyond all recognition.
I myself also implemented the aim I had set myself straight away the next day and have also achieved the other aims quite effortlessly (they are not set so high, but I have a lot of fun like this!).
My husband and I are going skiing next week. My husband wants me to take the file from the course with me because he is very keen to take a look himself, Romina (and me too, of course) have talked about it so much that he is now curious to find out more about it. Thank you again."
Want to know more?
We would be pleased to help you.
Just write us an e-mail or give us a call:
Your contact person: Antje Heimsoeth
info@antje-heimsoeth.de or Tel.: + 49 (0) 8031 892969
Maybe you are also interested in …?
The Academy
√ Absolutely practical orientation
√ TOP trainers & speakers
√ One of the most successful academies
Inhouse Training
Inhouse realisation